Our Support Groups are the third Tuesday of each month starting at 7pm with different topics for each month. Please RSVP one week prior.
The topics for each month are:
January: Physical Disabilities
February: Interoception Challenges
March: Parental Stress
April: Dealing with Strong Emotions & Setting Boundaries
May: Positive Reinforcement
June: Screen Time and Affects on Development
July: Feeding Difficulities
August: School Readiness for Preschool and Kindergarten
September: Introducing a New Sibling
October: Rare Diseases
November: Autism Challenges
December: Social Skills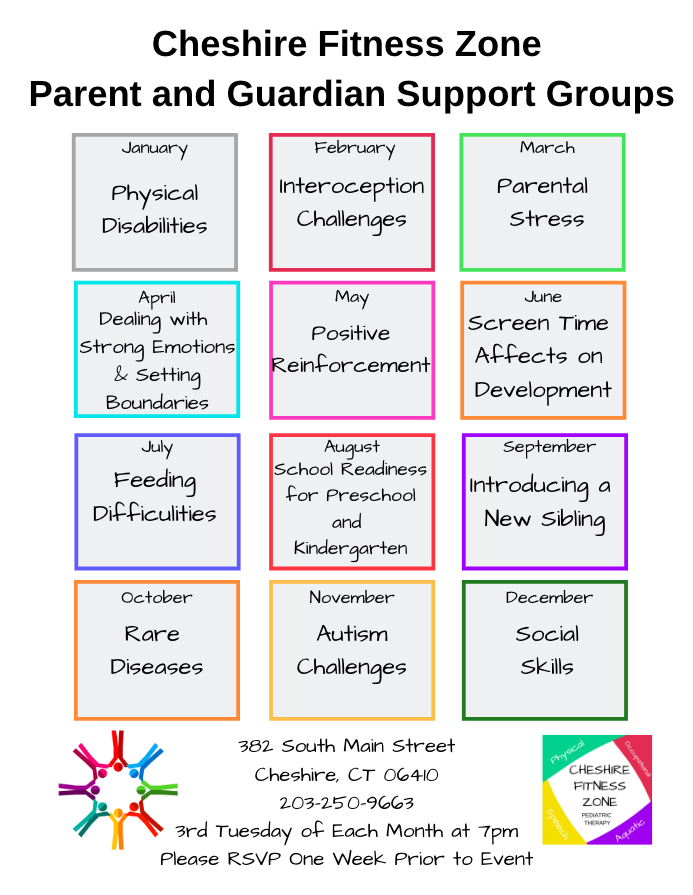 Take Our Developmental Milestone Quiz!
As parents, we all want to ensure that our children are meeting crucial developmental milestones. Use this tool to see if your child is on the right track.