Pediatric Physical Therapy Services
We treat a variety of acute and chronic injuries and conditions
If you are looking for physical therapy for your child, then you've come to the right place.
Our physical therapists treat children and adolescents of all ages and abilities. We are skilled at treating children with both acute and chronic injuries and disabilities, such as sports injuries, orthopedic impairments, autism, cerebral palsy, JRA, and developmental delays. Common issues that our therapists treat include weak and tight muscles, joint laxity, poor balance, and poor coordination.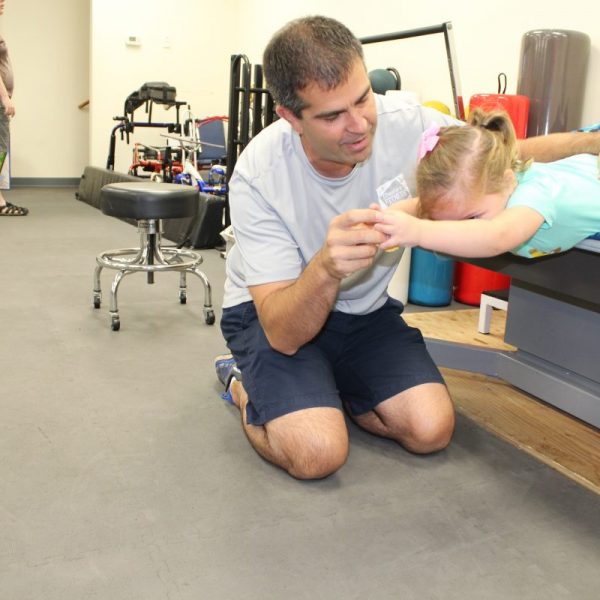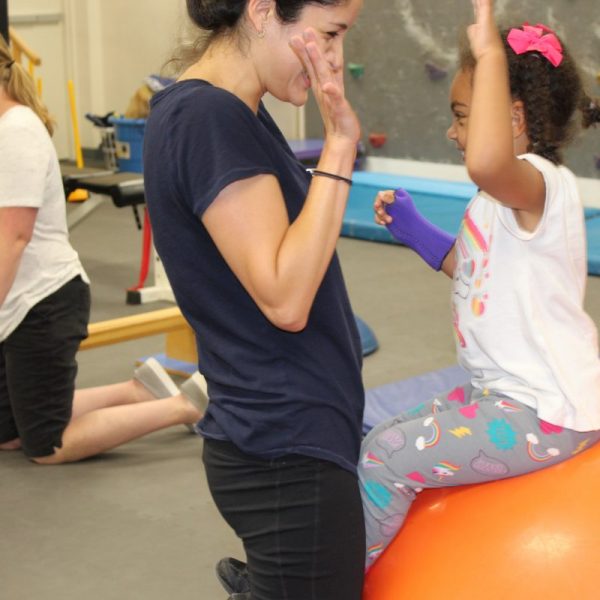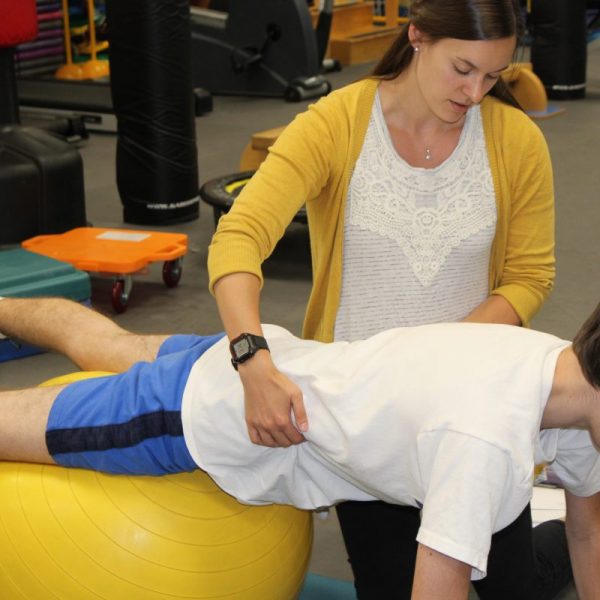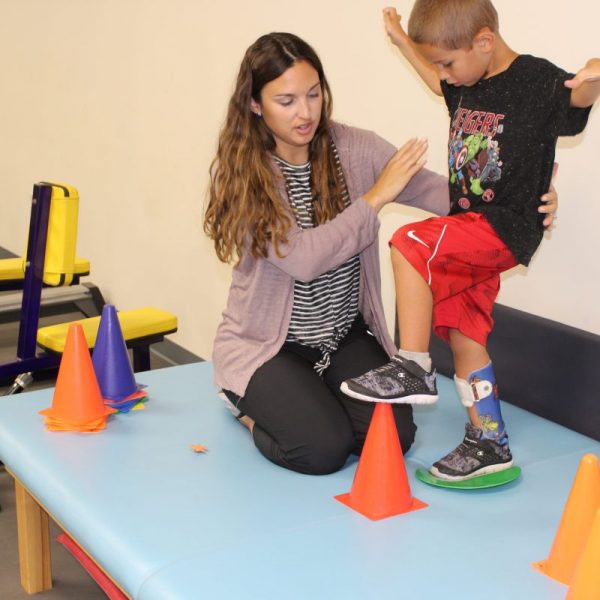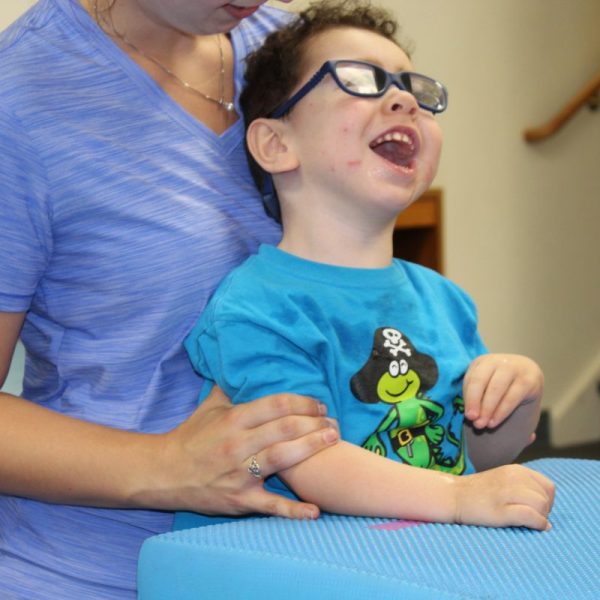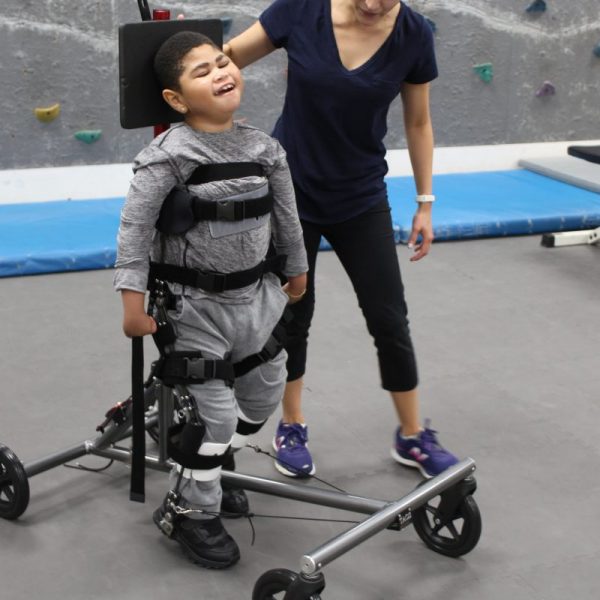 Click on any of the conditions below for more information about how our team of therapists at CFZ can help your child.  Don't see the condition you're looking for? Contact us to learn more.
Our specific treatment programs are dependent upon your child's individual needs, but interventions and strategies used to elicit positive results can include the following.
Take Our Developmental Milestone Quiz!
As parents, we all want to ensure that our children are meeting crucial developmental milestones. Use this tool to see if your child is on the right track.
We can't thank you enough. I don't think we would be where we are if it wasn't for your care, guidance, and support for Cole and us.
A five star rating would not be enough for Cheshire Fitness Zone! From the first time I called to schedule my son's consult to now one year later, we are consistently greeted by the most caring and loving staff. My son goes to Cheshire Fitness Zone for oral motor/speech therapy and sees Miss Kim. When I say she is the best, she truly is! From day one she has put her heart and soul into my child's therapy. The strides my son has made in one year is amazing. Not only is Kim the nicest person ever, she is extremely knowledgeable in her field and is constantly thinking of new ways to improve my son's speech.
My family has been blessed with this amazing crew at Cheshire Fitness Zone for almost five years. My daughter started PT at six months of age when we discovered unexpected delays. The staff from day one has gone above and beyond to help my daughter to be where she is today. They are not only extremely knowledgeable in their individual fields, but make everyone who walks through their door feel welcome and cared for. After the past five years, I consider these individuals like family. They have taught me so many ways to help my daughter and also to strive for the best and prepare for her future. I would highly recommend Cheshire Fitness Zone to anyone who needs services for their children. We appreciate it more than you'll ever know.
I love working at Cheshire Fitness Zone because the therapy team is always willing to collaborate and share different treatment strategies and therapy techniques. You are never at a loss for ideas!
As a physical therapist at Cheshire Fitness Zone, I have seen firsthand the positive impact therapy services have had on so many children and their families. We are very family-oriented at Cheshire Fitness Zone and are constantly working with our families to help reach their goals for their children. It is an extremely rewarding feeling to see a child learn mobility skills that they were unable to perform prior to starting therapy services. The staff at Cheshire Fitness Zone is dedicated to providing the best care possible for all the children that they work with.
The physical therapists at Cheshire Fitness Zone are warm, caring individuals. They have worked with my daughter for about a year and a half now and she has made tremendous progress building her core strength, coordination, balance, and overall strengthening. I recommend them highly.
Cheshire Fitness Zone has been wonderful. The office staff is very welcoming and informative and the OT that my son sees has a genuine interest in my son's well-being. He always communicates well with me and makes sure to ease all of my concerns. My son loves coming to Cheshire Fitness Zone!
Cheshire Fitness Zone provides staff at our school that understands the role of related service providers in educational settings, meet the educationally related needs of the students, and communicate well with faculty, staff, and parents. They exhibit a high degree of professionalism and state of the art physical therapy.
Cheshire Fitness Zone has tremendously helped not only our two children receiving services, but our entire family. The atmosphere in the clinic is friendly, supportive, and understanding. Their office staff is amazing and accommodates each family's schedule and needs. Our children receive speech, OT, and PT services. Every one of the therapists they have worked with has been wonderful and our children have made incredible progress. The kids also love going to all of their therapy sessions because the therapists make each and every session fun and exciting. We are so fortunate to have found Cheshire Fitness Zone and recommend it to any family looking for services for their children.
We have been coming to Cheshire Fitness Zone for more than two years. The therapists are friendly, compassionate, and professional. Not only do they do a fabulous job with the therapy, but they also consider the individual behavioral needs for our son. They are caring while pushing him to achieve goals that at times he might feel he can do and he does. Thank you to Craig and the staff for all that you do!
Request An Appointment With Us Online Today