Pediatric Occupational Therapy Services
We work with babies, toddlers, children, and adolescents
Occupational therapy (OT) helps children acquire or reacquire the skills needed to perform the activities or "occupations" of daily life. A child's primary occupation is play. Additional occupations include developmentally appropriate activities such as sitting, stacking blocks, eating a snack, getting dressed, and drawing a picture. Occupational therapists use their background in anatomy and physiology, neurology, psychology, sensory and motor development to determine the underlying difficulties impacting success and independence with activities.
Cheshire Fitness Zone occupational therapists help children develop the necessary skills for the job of living through play. Our therapists focus on creating the 'just right challenge' by following the child's lead to achieve an adaptive response (targeted skill), building a strong foundation for further development. We include parents/guardians in everything including evaluation, treatment planning, and working with their child for optimal outcomes.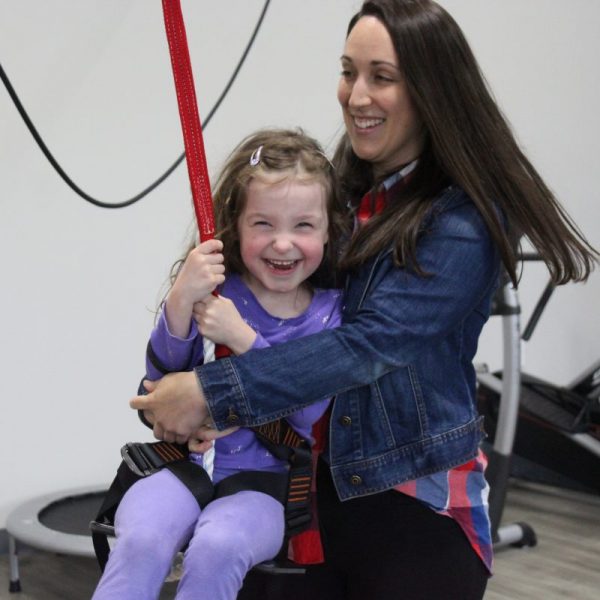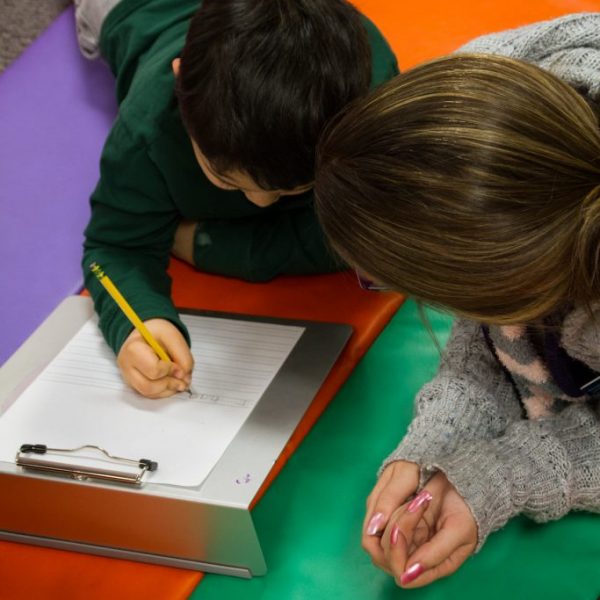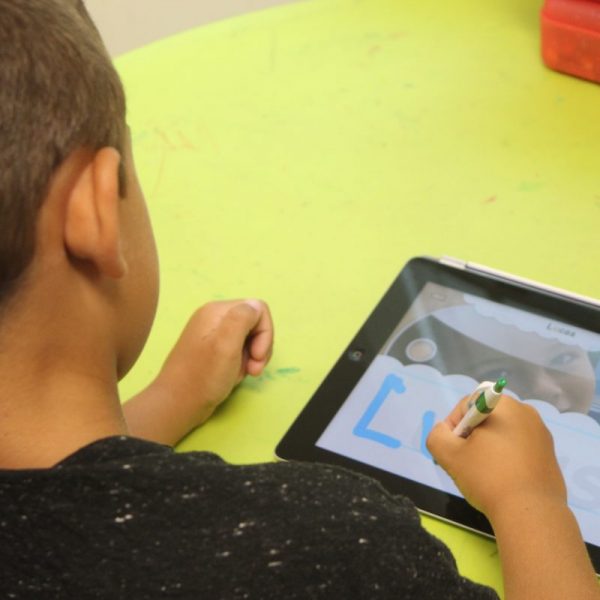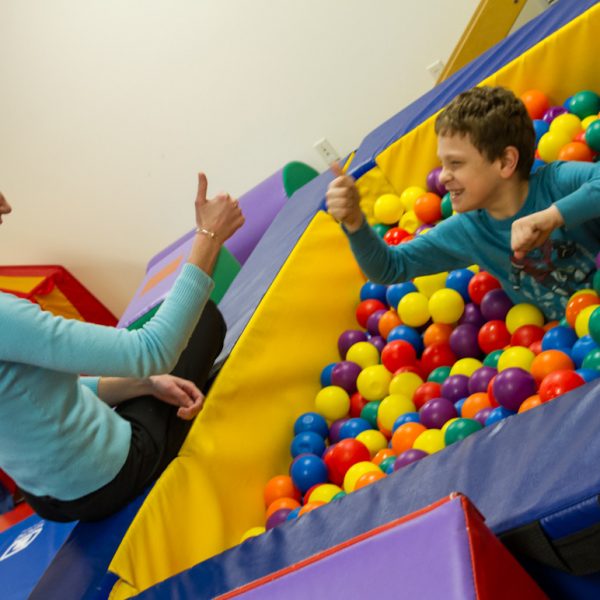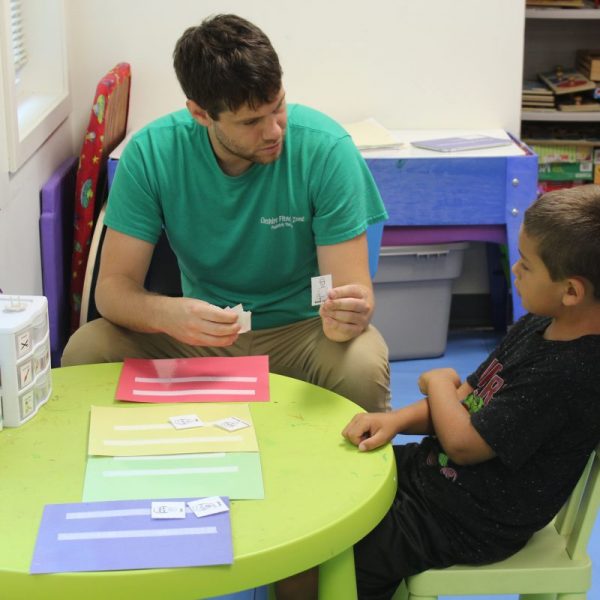 Areas Addressed by our Occupational Therapists
Click on any of the conditions below for more information about how our team of therapists at CFZ can help your child.  Don't see the condition you're looking for? Contact us to learn more.
How do I know if my child needs therapy?
Take Our Developmental Milestone Quiz!
As parents, we all want to ensure that our children are meeting crucial developmental milestones. Use this tool to see if your child is on the right track.
Cheshire Fitness Zone provides staff at our school that understands the role of related service providers in educational settings, meet the educationally related needs of the students, and communicate well with faculty, staff, and parents. They exhibit a high degree of professionalism and state of the art physical therapy.
As a physical therapist at Cheshire Fitness Zone, I have seen firsthand the positive impact therapy services have had on so many children and their families. We are very family-oriented at Cheshire Fitness Zone and are constantly working with our families to help reach their goals for their children. It is an extremely rewarding feeling to see a child learn mobility skills that they were unable to perform prior to starting therapy services. The staff at Cheshire Fitness Zone is dedicated to providing the best care possible for all the children that they work with.
Thank you for teaching me everything I know about OT and sensory diets. You go above and beyond for our students and we really appreciate all that you have given us.
My twelve year old daughter has been seeing Craig since she was four years old and she loves coming to the 'gym.' I love that she refers to it as the 'gym' instead of therapy. She sees her therapy as a place where she works her body to become stronger and has fun. She is disappointed if therapy is canceled. The staff is wonderful and works to find the right fit with each child and therapist. They work across modalities and communicate with the school and her doctors. I am thankful to have Cheshire Fitness Zone in my daughter's life! Thank you!
Cheshire Fitness Zone has been wonderful. We have worked with many of the therapists for OT and PT and have had excellent experiences with all of them. They were very accommodating to our schedule. And even on a day where my son was not into working they are always able to get him to work. Their front office is very pleasant and are always smiling when we arrive. I have to bring my other son when we come and the therapists are always willing to include both of them on days where it is difficult waiting in the lobby.
I am so happy we found Cheshire Fitness Zone. This is just what my son needs. His school also heard of you guys and said great things. I'm happy to know he is in good hands.
Cheshire Fitness Zone has tremendously helped not only our two children receiving services, but our entire family. The atmosphere in the clinic is friendly, supportive, and understanding. Their office staff is amazing and accommodates each family's schedule and needs. Our children receive speech, OT, and PT services. Every one of the therapists they have worked with has been wonderful and our children have made incredible progress. The kids also love going to all of their therapy sessions because the therapists make each and every session fun and exciting. We are so fortunate to have found Cheshire Fitness Zone and recommend it to any family looking for services for their children.
My girls have been going to Cheshire Fitness Zone since the summer of 2015 and the therapy they receive from their therapist is the best therapy they have ever received. The therapists are the friendliest and nicest group of therapists we have ever met. The girls enjoy going to therapy and I am very happy that we go to Cheshire Fitness Zone.
Cheshire Fitness Zone has been wonderful. The office staff is very welcoming and informative and the OT that my son sees has a genuine interest in my son's well-being. He always communicates well with me and makes sure to ease all of my concerns. My son loves coming to Cheshire Fitness Zone!
My son has greatly benefited from OT and PT at Cheshire Fitness Zone. The therapists are so patient and knowledgeable. The facility is also very impressive and fun. We look forward to seeing our son progress as we continue therapy.
Request An Appointment With Us Online Today