Cheshire Fitness Zone's Mission
Cheshire Fitness Zone is committed to helping children of all ages and abilities achieve their maximum potential in all aspects of life. Our staff members strive to create a positive and healthy environment in which children can thrive. We are strongly bound by the values of providing team-based, ethical, and cost-effective services to improve functional activities in every child that we serve.
We strive to exceed expectations. We have pride in our work, maintain the highest standards, and surround ourselves with positive encouraging people.
We work collaboratively with patients, families, and co-workers, for the advancement of our mission (to achieve comprehensive therapy and company goals).
We demonstrate honesty, transparency, dependability, respect, and good judgement in everything we do.
We are committed to equal employment opportunities for all individuals and to creating a sense of belonging among co-workers.
We ensure that all employees can manage both personal and professional responsibilities with adequate time for rest and leisure.
We demonstrate our commitment to superior care by providing a caring and supportive
environment for our patients, families, and co-workers.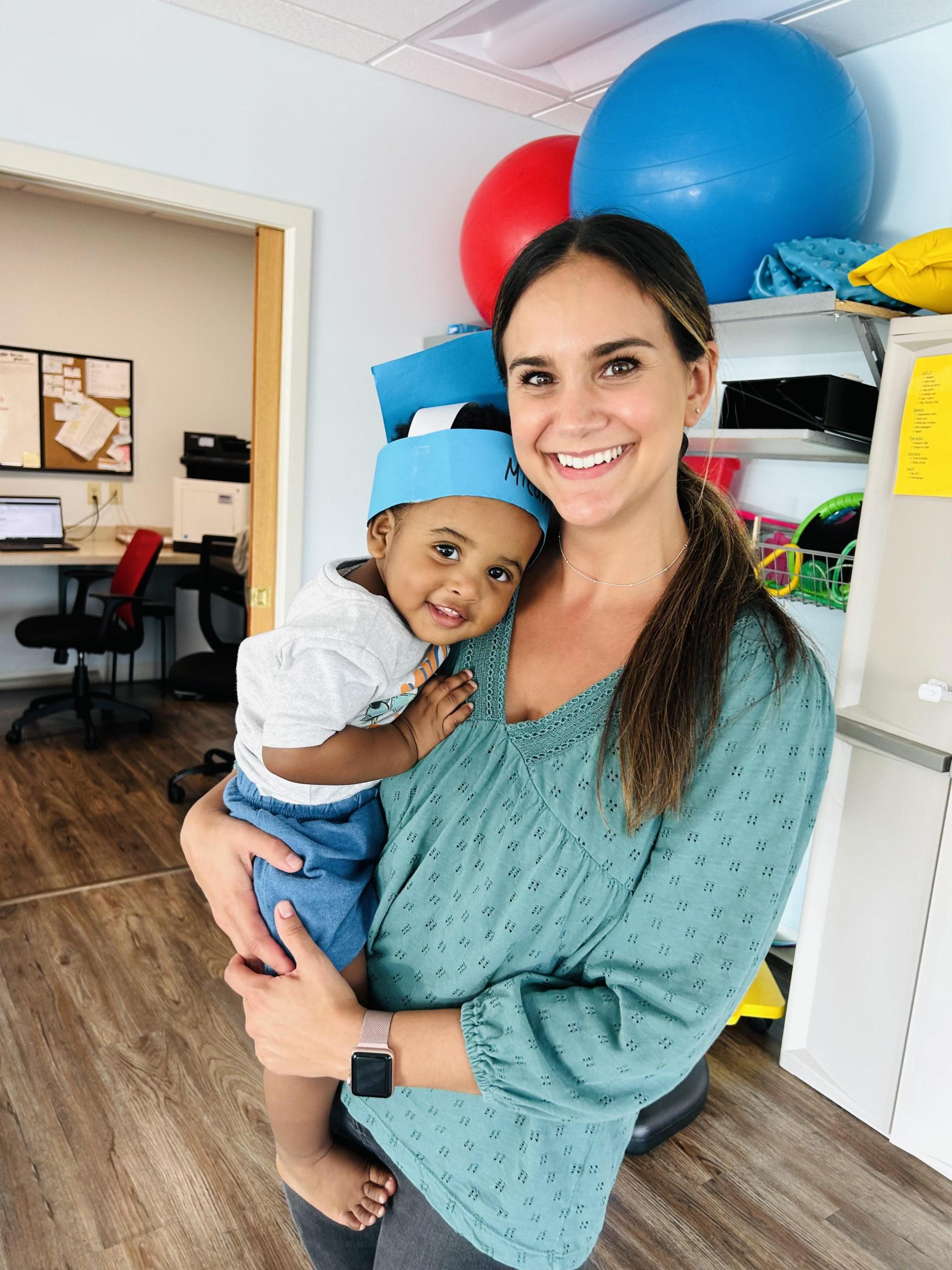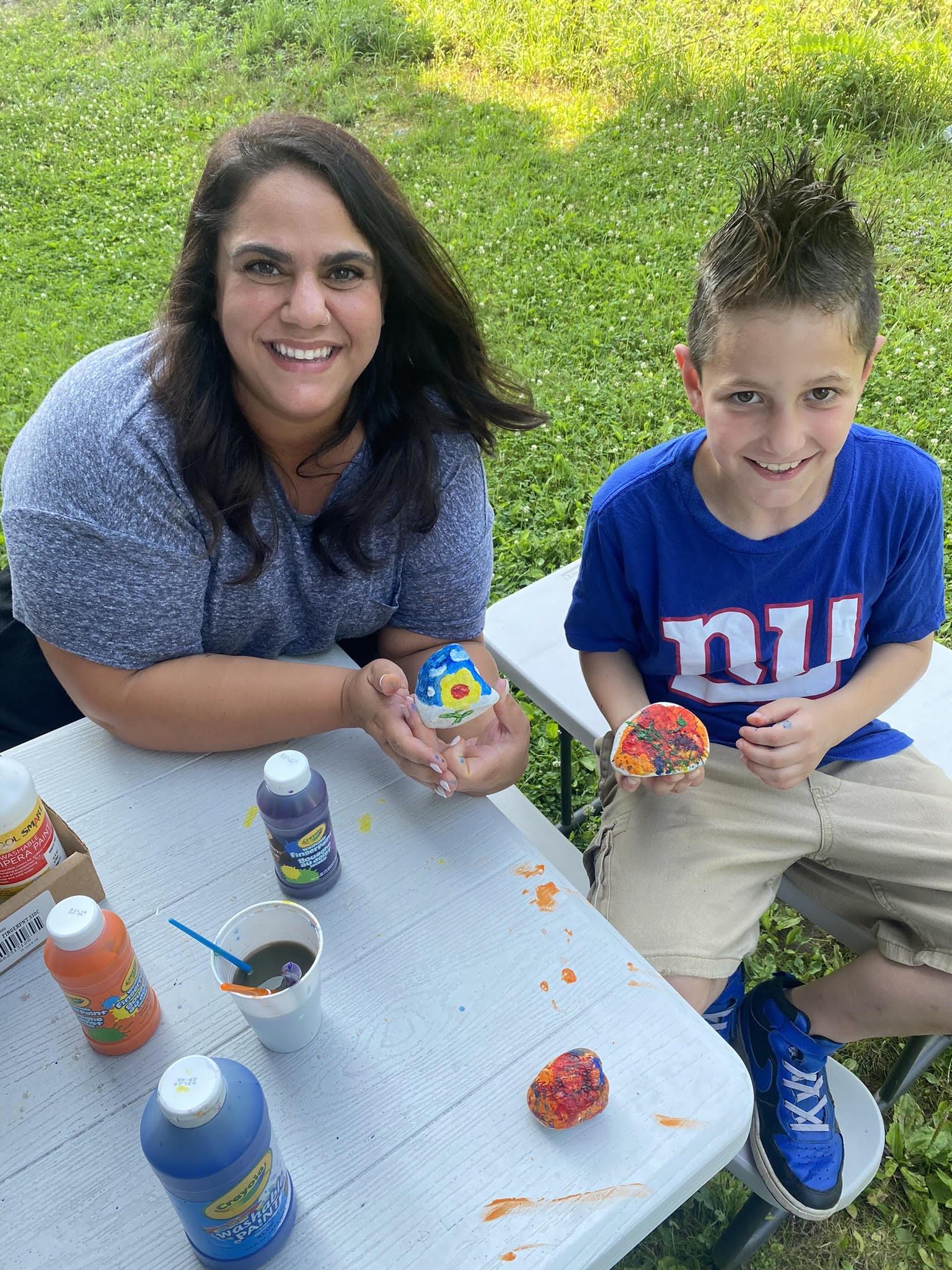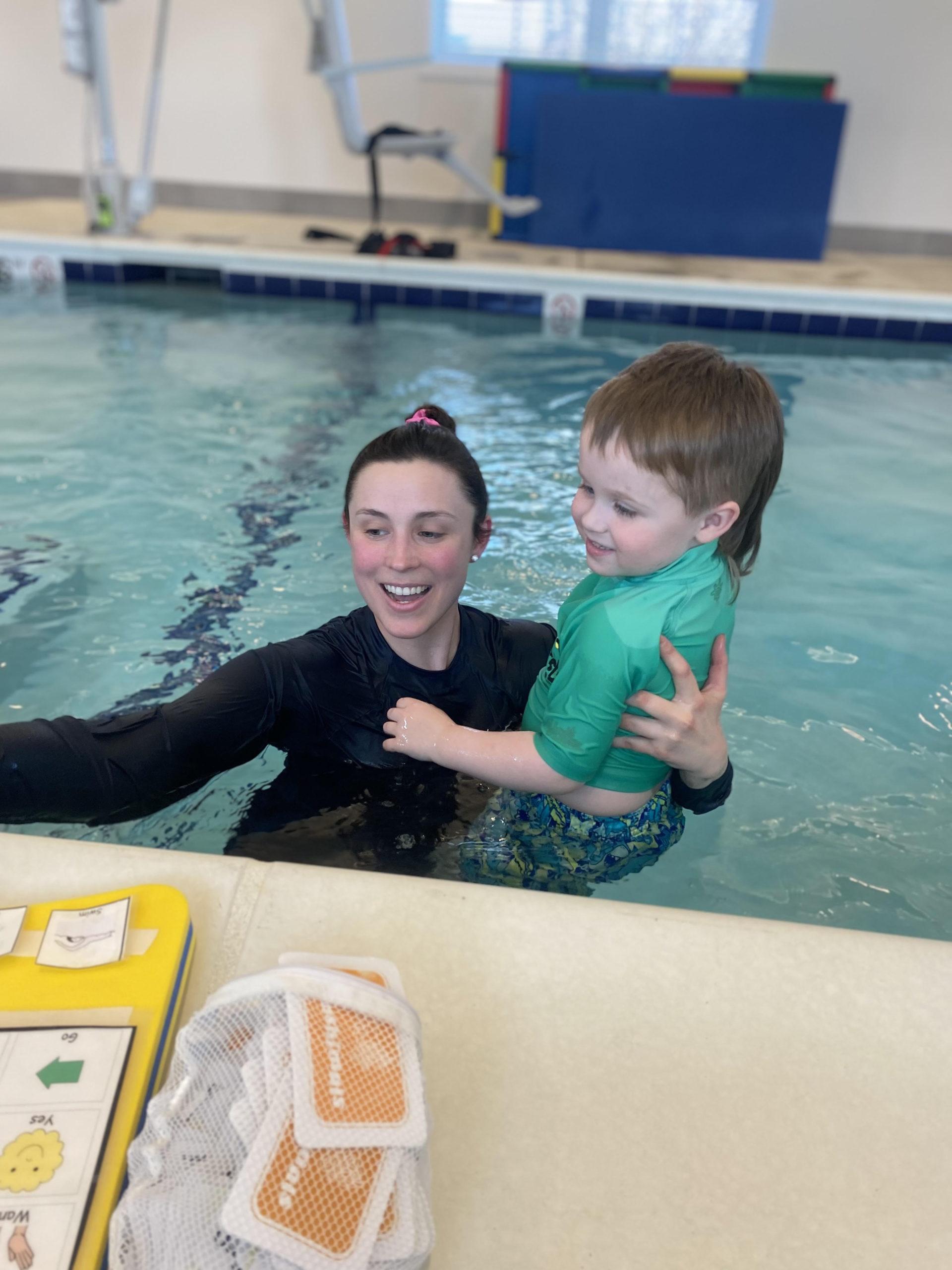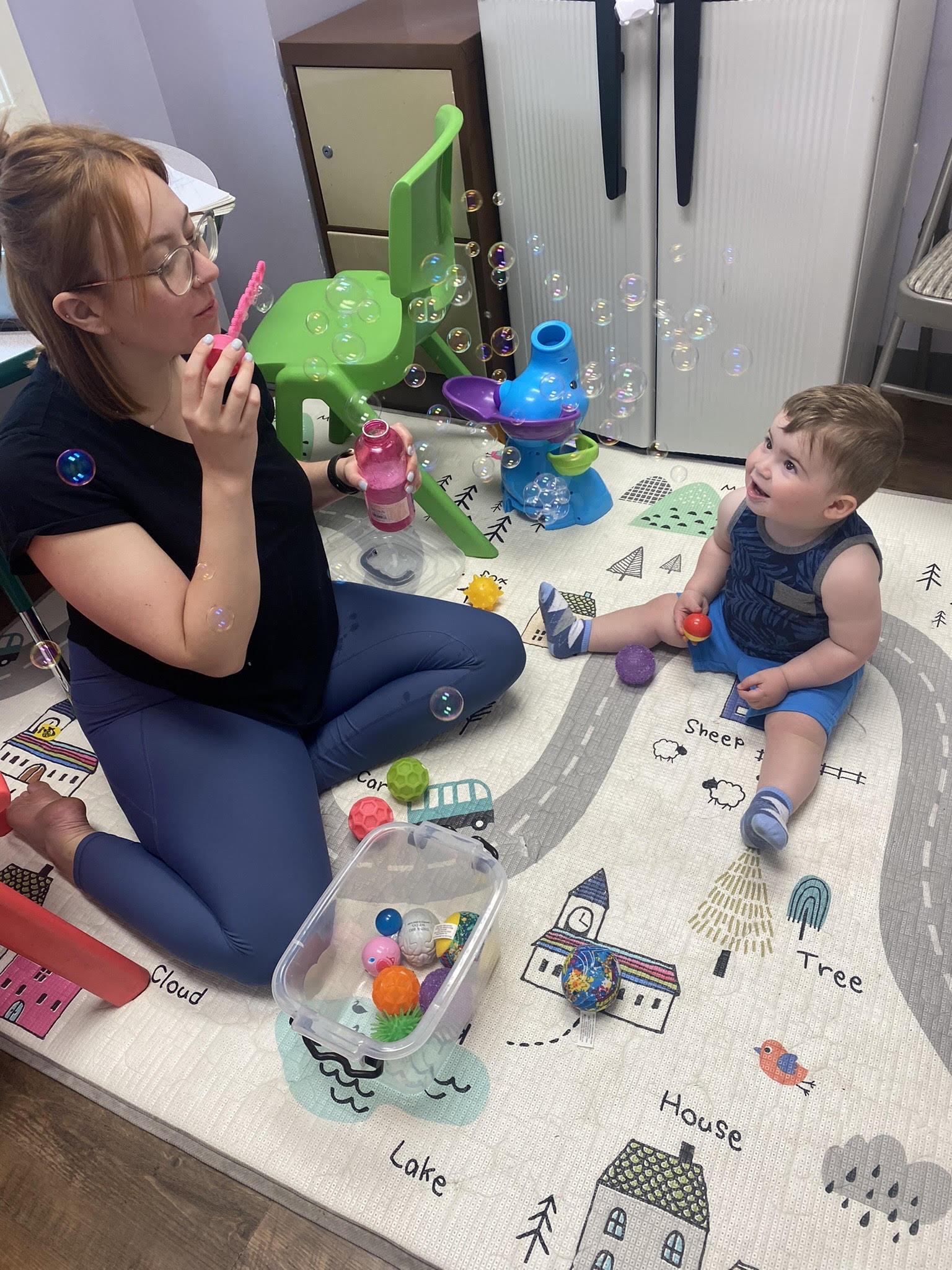 Take Our Developmental Milestone Quiz!
As parents, we all want to ensure that our children are meeting crucial developmental milestones. Use this tool to see if your child is on the right track.
Frequently Asked Questions
Our therapists and staff are here to serve your child's needs and support the family. Below is a list of commonly asked questions on our office procedures and policies. Select the +/- signs to expand and contract the question of interest. If you don't see an answer to what you're looking for, don't hesitate to contact us.
We do offer services at an out of pocket cost.  Please checkout the Insurance Plans we do accept, or contact us for current out of pocket rates.
Our therapists generally treat clients from 8:00 am until 7:00 pm, Monday-Friday, and 8:00 am to 1:00 pm on Saturday, although this does vary by location.  Morning hours do vary depending on individual therapist schedules as well as during school vacations.  Read more about our hours of operation by location.
Our primary facility is located in Cheshire but have a satellite location in Meriden and Orange, as well.  We also offer several therapy options throughout schools in the surrounding communities for your convenience.  Obtain address and/or directions to our different locations.
I am so happy we came to Cheshire Fitness Zone. My daughter injured her hip figure skating. Another physical therapist diagnosed and treated her incorrectly. Luckily when we came to Cheshire Fitness Zone and saw Craig he discovered her injury was something else and much more of a serious injury. In fact, we were referred to a Pedi orthopedist who concluded with Craig's diagnosis. The orthopedist said it was a good find, very difficult to catch, and often missed. My daughter had surgery and is now recovering and seeing Craig for rehab. She is almost done and doing well. Highly recommended Cheshire Fitness Zone.
My son has greatly benefited from OT and PT at Cheshire Fitness Zone. The therapists are so patient and knowledgeable. The facility is also very impressive and fun. We look forward to seeing our son progress as we continue therapy.
My girls have been going to Cheshire Fitness Zone since the summer of 2015 and the therapy they receive from their therapist is the best therapy they have ever received. The therapists are the friendliest and nicest group of therapists we have ever met. The girls enjoy going to therapy and I am very happy that we go to Cheshire Fitness Zone.
Cheshire Fitness Zone has tremendously helped not only our two children receiving services, but our entire family. The atmosphere in the clinic is friendly, supportive, and understanding. Their office staff is amazing and accommodates each family's schedule and needs. Our children receive speech, OT, and PT services. Every one of the therapists they have worked with has been wonderful and our children have made incredible progress. The kids also love going to all of their therapy sessions because the therapists make each and every session fun and exciting. We are so fortunate to have found Cheshire Fitness Zone and recommend it to any family looking for services for their children.
We can't thank you enough. I don't think we would be where we are if it wasn't for your care, guidance, and support for Cole and us.
Cheshire Fitness Zone has been absolutely wonderful for my family. All of the staff and therapists treat the children with respect and truly care about their development. The therapists are always available to ask questions and are extremely knowledgeable. The front desk staff alway works to accommodate our schedule and are always friendly and kind. I always refer Cheshire Fitness Zone to other families who are looking for services for their children.
Cheshire Fitness Zone has been wonderful. The office staff is very welcoming and informative and the OT that my son sees has a genuine interest in my son's well-being. He always communicates well with me and makes sure to ease all of my concerns. My son loves coming to Cheshire Fitness Zone!
I am so happy we found Cheshire Fitness Zone. This is just what my son needs. His school also heard of you guys and said great things. I'm happy to know he is in good hands.
My family has been blessed with this amazing crew at Cheshire Fitness Zone for almost five years. My daughter started PT at six months of age when we discovered unexpected delays. The staff from day one has gone above and beyond to help my daughter to be where she is today. They are not only extremely knowledgeable in their individual fields, but make everyone who walks through their door feel welcome and cared for. After the past five years, I consider these individuals like family. They have taught me so many ways to help my daughter and also to strive for the best and prepare for her future. I would highly recommend Cheshire Fitness Zone to anyone who needs services for their children. We appreciate it more than you'll ever know.
Cheshire Fitness Zone provides staff at our school that understands the role of related service providers in educational settings, meet the educationally related needs of the students, and communicate well with faculty, staff, and parents. They exhibit a high degree of professionalism and state of the art physical therapy.
Request An Appointment With Us Online Today