This past weekend, a group of our Speech-Language Pathologists shipped up to Boston for the annual ASHA Convention.
The ASHA Convention is one of the largest professional development events for speech-language pathologists, audiologists and speech, language and hearing scientists. Bringing together approximately 15,000 attendees, the Annual Convention offers more then 2,500 sessions eligible for ASHA continuing education credit covering the latest research, clinical skills, and techniques in communication sciences and disorders.
ASHA, The American Speech-Language-Hearing Association, is the national professional, scientific, and credentialing association for members and affiliates who are audiologists, speech-language pathologists, speech, language, and hearing scientists, audiology and speech-language pathology support personnel, and students.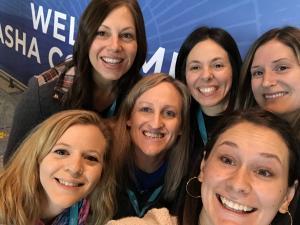 Our therapists spent the weekend learning about a variety of communication topics including attending seminars to learn the new up and coming research topics ranging from pediatric voice, AAC, bilingual language development, feeding, stuttering and much more! In addition to these seminars, they had time to talk with and ask questions to the presenters and network with professors and colleagues from school and previous jobs.
Our SLP's had a great time, learned a lot and are excited to implement all they learned in their sessions on a daily basis!
Thank you, ASHA!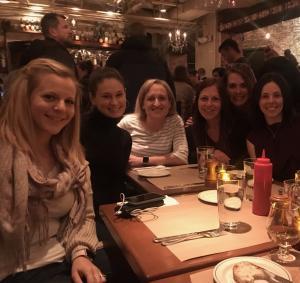 Interested in scheduling an evaluation? Click here for more information!