Summer calls for fun outdoor activities. You and your child can create a hand kite using three materials while encouraging free play and working on their gross motor and fine motor skills.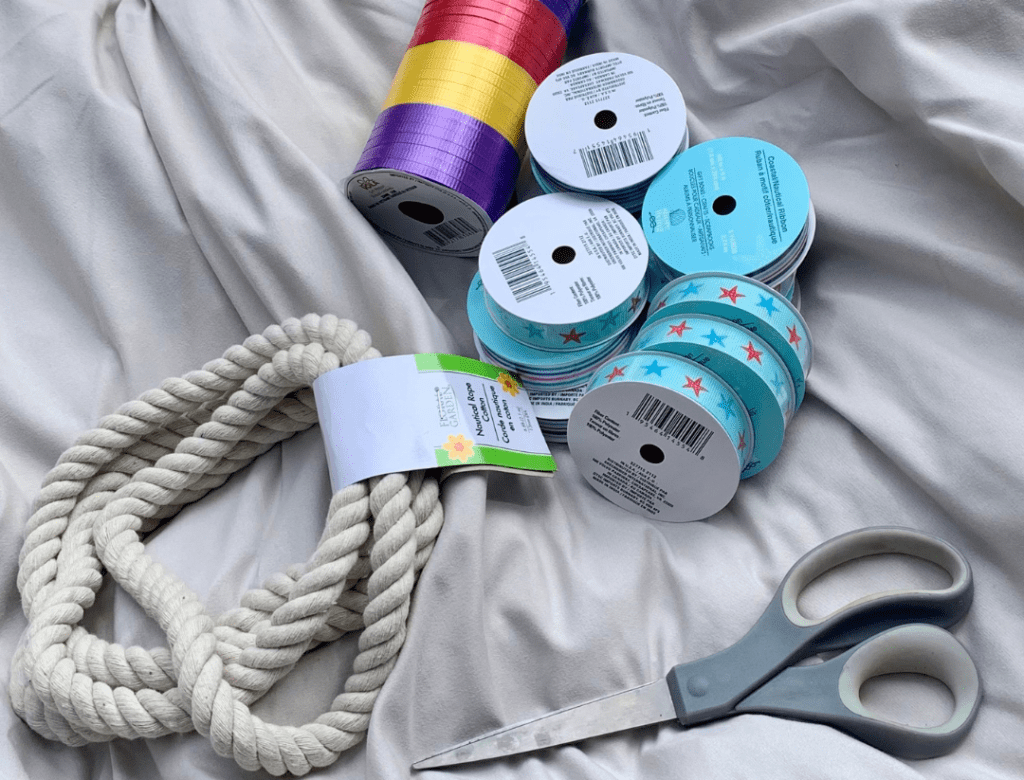 Scissors
Ribbon
Rope (tie into a loop of any size) or a wooden ring
How to create your hand kite
Step 1: Cut your ribbon to your desired length (we did about two feet long) 
Step 2: Bend ribbon in half and pass it through your rope/wooden ring
Step 3: Take the two free ends of your ribbon and feed it through the loop that bending the ribbon created
Step 4: Tie the two free ends of ribbon together tightly to create a knot
Step 5:  Repeat these steps with as many colors/amount of ribbon as you please!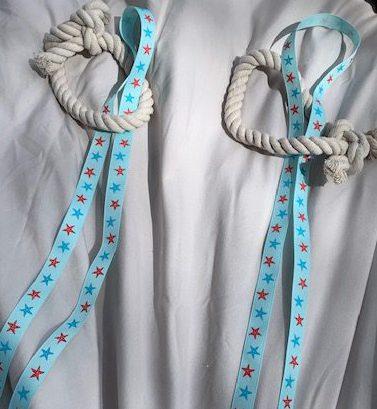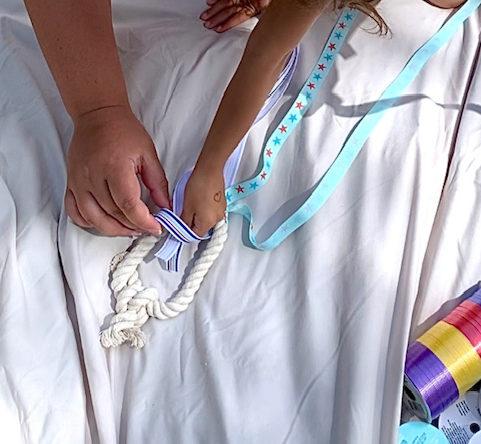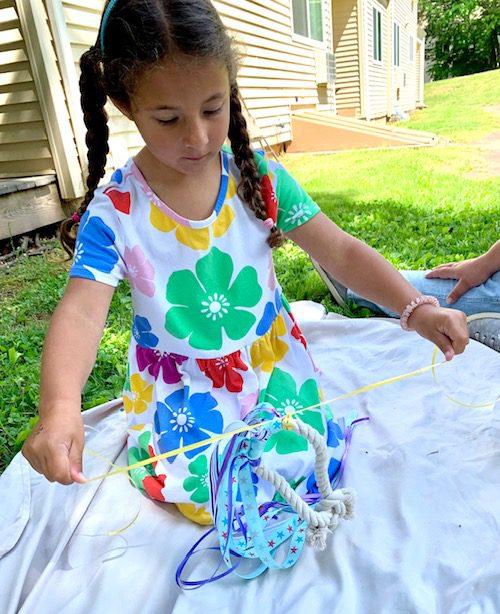 Benefits of hand kites and sensory activities
Running, skipping, and watching the ribbons dance in the wind will help your child use their imagination while getting in their exercise this summer! Similarly, this toy encourages spontaneous play that comes from your kiddos natural curiosity while experiencing the world around them.  In addition, a added bonus is watching how proud they are of themselves!
Not only is this a fun sensory activity, but it also helps your kiddo work on their gross motor and fine motor development! Gross motor is when you use your large muscle groups in movements such as running, skipping, and jumping.  Above all, it is important to be able to stay in control and to keep your balance during these movements.  Fine motor is when you use your small muscle groups, like your hands. An example of fine motor would be using scissors to cut or tying your shoes.  
Look how fun hand kites can be!
In conclusion, sensory activities are a great way to learn when it only feels like play!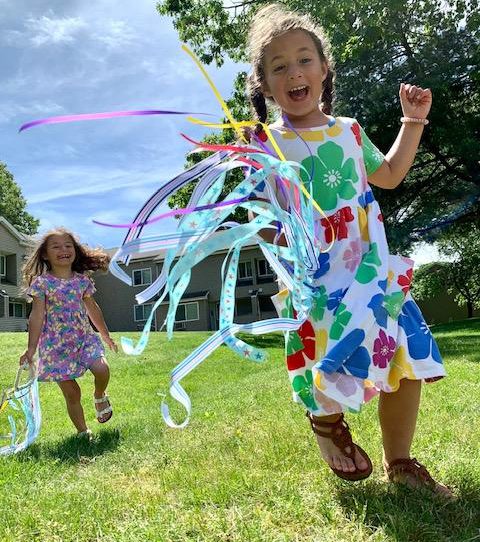 If you're noticing room for improvement in either gross motor or fine motor skills contact us to set up an evaluation!