Communications are at the center of everything we do today. From family time, to work life, the focus on communications is growing – especially in an increasingly digital age.
By age six, most children already understand about 13,000 words (compared to an adult's 60,000) even if they don't usually speak that many.
May is Better Hearing and Speech Month
During the month of May we bring awareness to the continuing strides being made to assist with speech and language disorders as it is an important public health issue.
For those who have a communications-related disorder – from hearing loss to articulation disorders, there are treatments available that strengthen muscles in the mouth or that teach you to type – for a better day-to-day life.
Language and Speech in Children
Research suggests that the first six months of life are the most crucial to a child's development of language skills. For a person to become fully competent in any language, exposure must begin as early as possible- preferably before school age. At about 18 months a toddler's spoken vocabulary explode and they add new words at a rate of about one every two waking hours.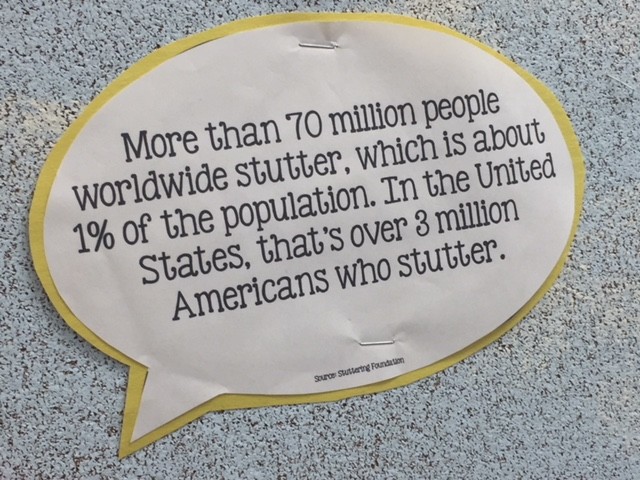 Determining if there is a delay or other disorder happening will require professional help. Speech therapy uses specialized programs focused on therapeutic, augmentive and tactile approaches to assist with speech disorders.
What is a Speech-Language Pathologist?
Speech Language Pathologists evaluate, diagnose and treat. They also help to build communication capabilities by providing a fun, nurturing and creative environment where your child feels safe and can work on building the skills needed for speech and verbal and nonverbal communications.
Treatment can assist with disorders including:
Auditory Processing disorders
Hearing loss
Language disorders
Stroke
Traumatic Brain Injury
Apraxia of Speech
Cochlear Implants
Learning Disabilities
Speech Muscle Weakness
Cleft Lip or Cleft's Palate
Feeding Disorders
Voice Disorders
Alternative and Augmentative Communication
Our SLPs work closely with parents and caregivers to help address specific needs and even provide specially designed home programs to facilitate progress with your child's speech disorder.
Meet Cheshire Fitness Zone's Speech Language Pathologists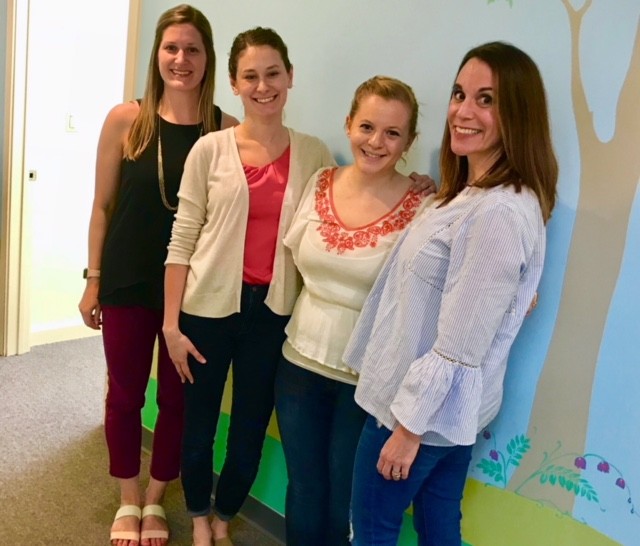 Caitlin Geary has been working at Cheshire Fitness Zone for one year and has been working with school aged children for five years. Her professional interests include literacy, phonological awareness, and assistive technology.
Hannah Wilson enjoys working with children of all ages and abilities, but especially loves the birth to three years old population. She also enjoys co-treating with her coworkers. Hannah has been with Cheshire Fitness Zone for three years.
Maya Edelman has been working as a speech-language pathologist at CFZ for 6 months. She is passionate about working with the Birth to Three population, and also enjoys articulation, language disorders, feeding, and cognitive communication disorders (problem solving, memory, planning).
Michelle DelGrego has been a speech and language pathologist for 18 years and loves working with all ages. Her specialties include autism/pragmatic language, and AAC (Augmentative and Alternative Communication).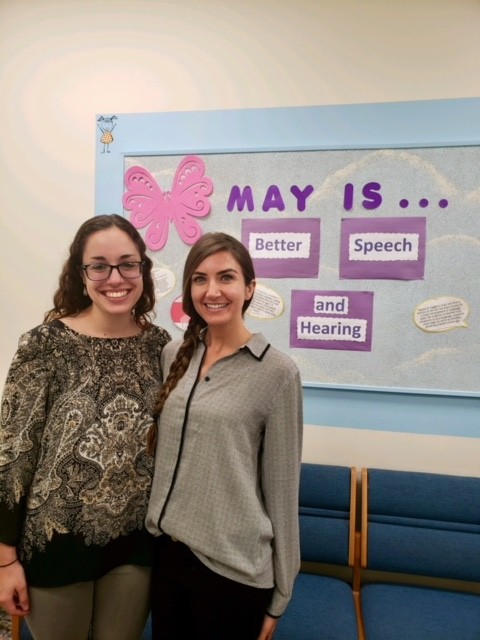 Also meet Ali and Alison! They joined the CFZ team this past year! Ali loves working with families and providing home programs and Alison has a special interest in articulation as well as the birth to three population.
Our therapists are educated in a variety of specialized programs and can help facilitate speech and language development for your child.