Keeping Therapists and Patients Together, Even When we are Apart
Schools are closed, parents are working from home, people can't go anywhere, everyone is fearful, the word stress has gained a whole new significance.  Is this what the new normal has become?  In the world of therapy, we rely on our co-workers, routines, treatment materials, and weekly schedules.  We look forward to the hugs we get from our patients and the fun we have interacting with them and their families. We enjoy learning about them and helping them develop their skills in a friendly environment.  But what has become the new normal for therapy? 
One could imagine how we as therapists felt when all of our "normal" suddenly stopped in the midst of this pandemic we have all become so familiar with, Covid 19.  Hearing the announcement that our facility had to close was, needless to say, scary.  How would we see our patients again and ensure that they are receiving the treatment they need?  That question was quickly answered with one word:  Teletherapy.  The questions now started to flow in a different way.  How would we be the "hands" for our kids to help them move?  Will they listen to our directions through the computer?  Will the parents find what we are doing to be beneficial?  How will we play with our kids through a screen?  Our kids' parents juggle so much during their regular routines; how could we expect them to add another thing to their schedule when everything has changed and there are so many additional stressors?  While we may have had some initial fear and doubt, we quickly turned these emotions into joy and excitement.  How did we do that?  What does therapy behind a computer screen look like? 
In the world of speech therapy, the focus is on communication.  Kids have begun capitalizing on opportunities to expand language skills just based on curiosity alone.  "What room are you in?" "Do you have a dog?" "Are your kids home?"  Whether we use online materials during screen shares, play together virtually, create crafts, or complete baking activities with families, teletherapy has been a great way to work on improving speech and language skills.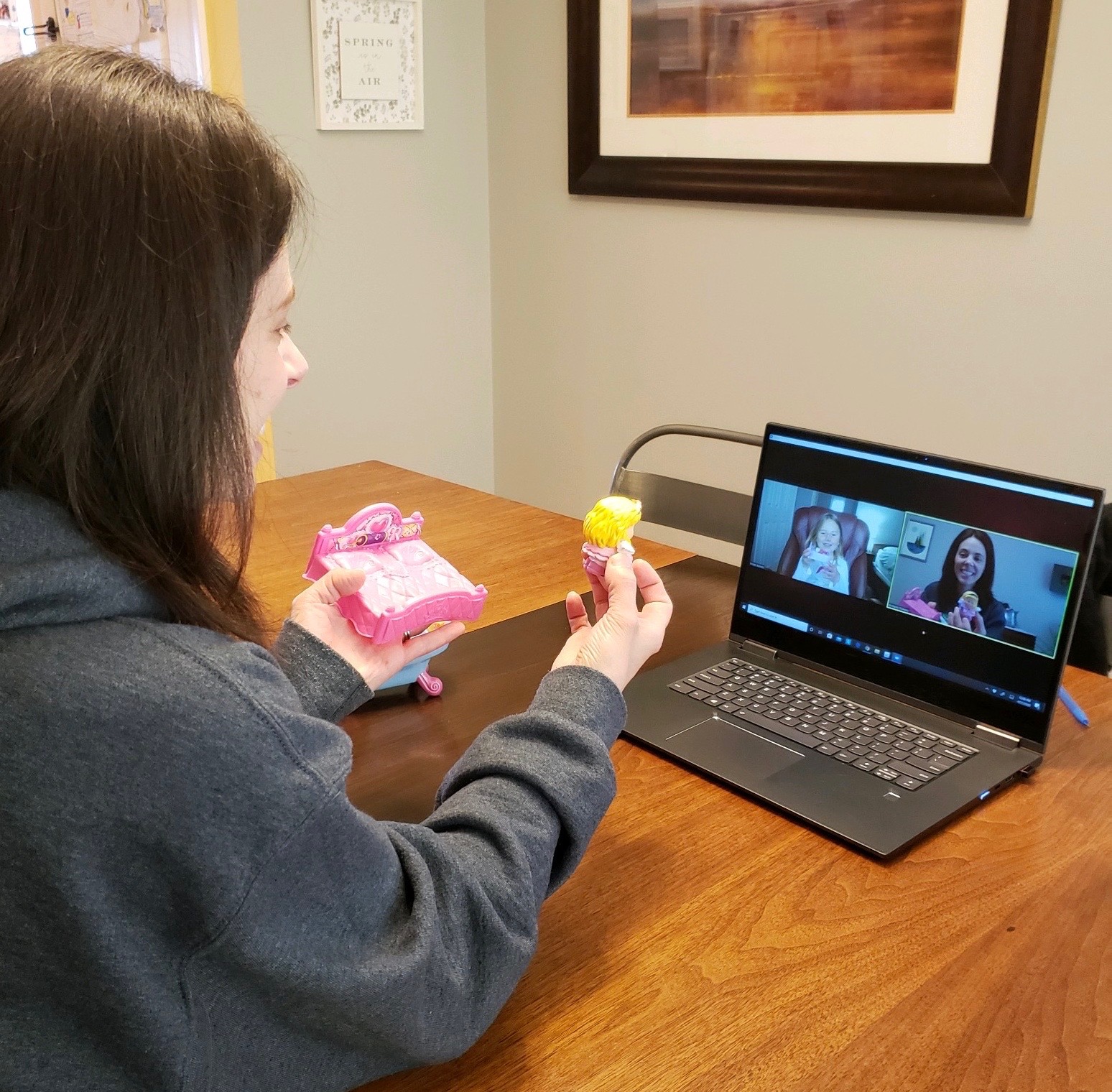 Pediatric occupational therapy is based on a child's primary occupation: play. Other childhood occupations include daily activities focused on learning and socializing. Through teletherapy we have been able to incorporate fine-motor activities, visual-motor activities, sensory-based activities, strengthening, and feeding. We play Twister, create crafts, practice handwriting, do word searches, and so much more.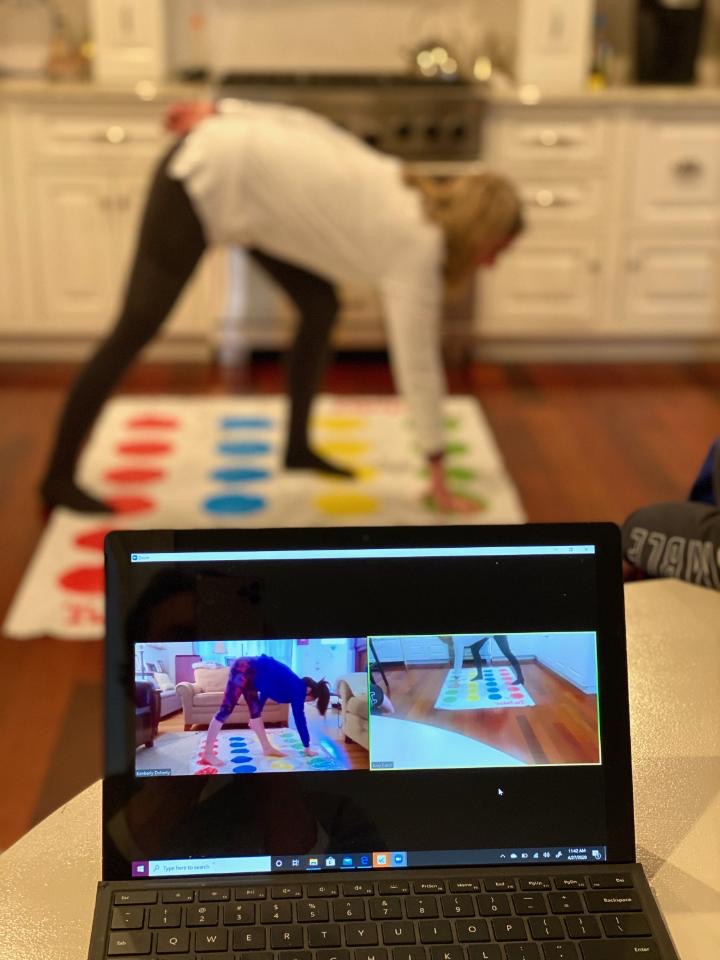 Physical therapy for children requires a lot of hands-on experiences and facilitation.  We can now see the child's home, assess the barriers to movement within the home, and help to modify the environment to adapt to their needs.  We have been able to utilize familiar equipment and toys, create obstacle courses with families within the home, and encourage parents to become the "hands" of the therapist to facilitate strength and movement in their child for more than just a 5 to 10-minute practice at the end of a clinic-based session.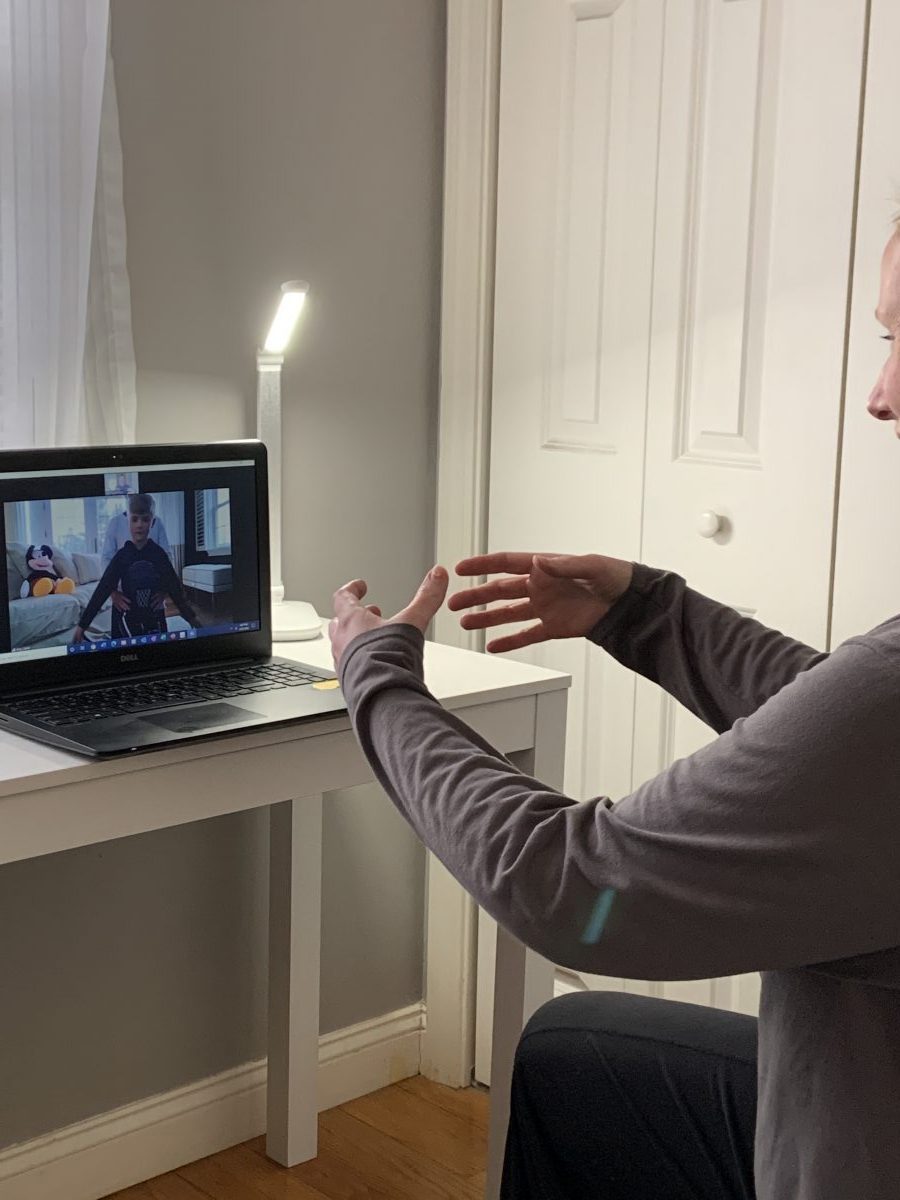 While these three therapies are unique and target different objectives, we can all agree that the results of teletherapy thus far have been beyond our expectations.  Being afforded the opportunity to enter the world of our patients has greatly improved our ability to understand their day-to-day needs.  Further, it has allowed for the parents and caregivers to become more involved in every session and gain a better understanding of how to help their children learn and grow in the areas they tend to struggle with the most.   But perhaps the most important of all, teletherapy has allowed for us to remain connected to our patients.  In a world that is so scary and uncertain, teletherapy has given us a sense of familiarity and stability.