Cheshire Fitness Zone is offering social groups!
A cooking social group will run from January 15th – February 19th for 6-8 year olds! Our social group will focus on taking turns, working together, organization, socializing with peers all while making yummy treats and new friends! The group will run from 3:45-4:45 and is $149.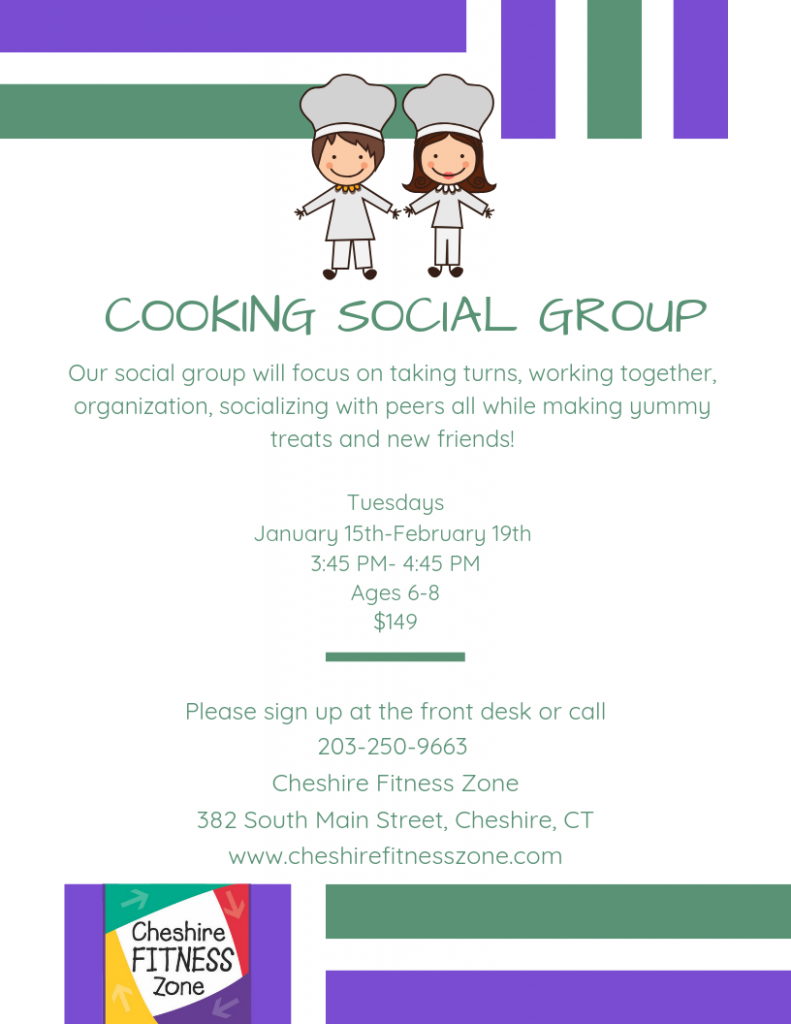 A Pop Up Social Group will also be offered on MLK Jr. Day. Activities in this social groups will focus on self esteem, improving social skills, emotional regulation, shyness and much more! For 6-8 year olds it will run from 9:30-10:30 and for 11-13 year olds it will run from 11:00-12:00. For just $20!